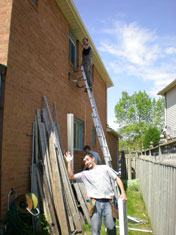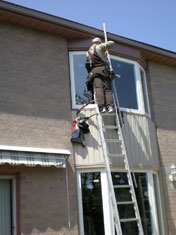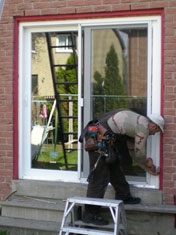 With the increasing complexity of window technology, installation is not something you want to play around with. Installation is especially important with high-performance windows because poor installation techniques can negate their superior performance.
At Galaxy Windows we firmly believe that the most important thing we can do in our business is to make every effort to exceed our customers' expectations. We aim to do this by ensuring that all our Authorised Installers represent us and our high quality products in the best way possible.
Unlike some contractors who also do stucco, roofing, carpentry and plumbing, the Galaxy Windows Installers are expertly trained technicians, specializing only in window and doors installation.
You can always be sure that you'll get the same high quality product, excellent service and peace of mind from any of our Authorised Installers.
Whether it's one window or door you're having or a whole houseful, our Installers will complete the job with the minimum of disruption and leave you with a beautiful, cozy and secure home. Don't worry if you want to enlarge an existing window to make it wider or deeper - Galaxy Windows can sort it for you.
At the completion of the installation our Installers will remove all debris associated with the replacement.
Most installations are completed in one day.